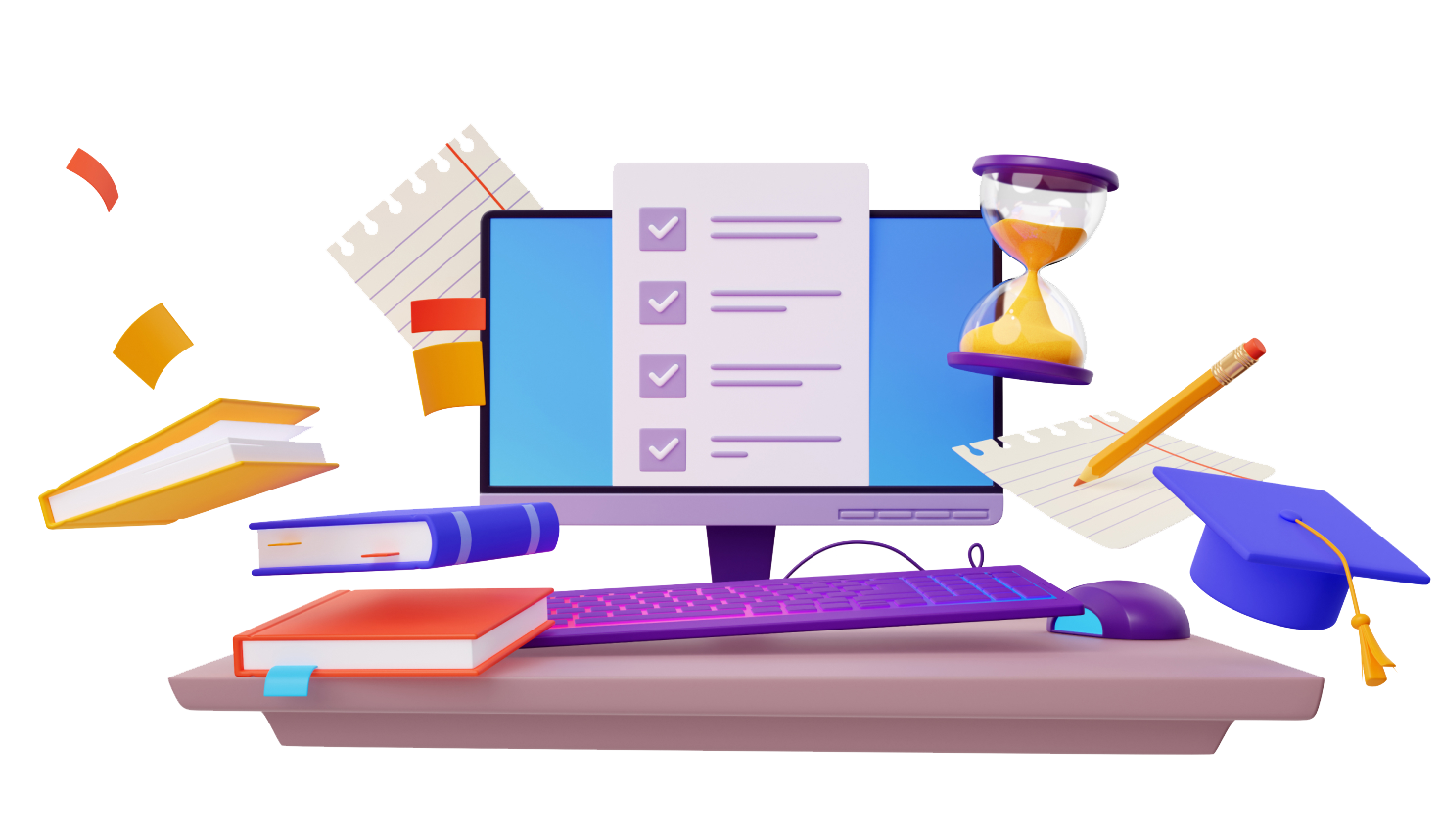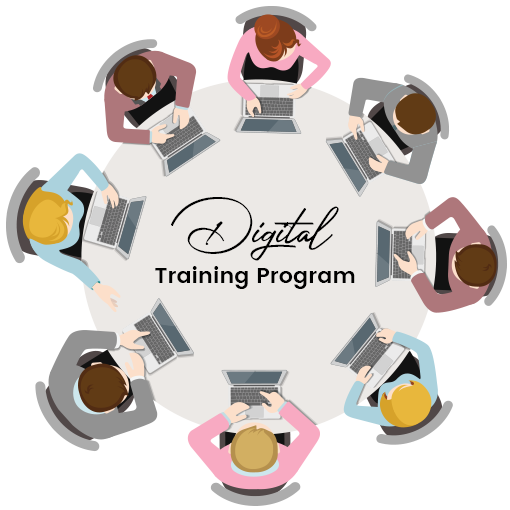 URRAAN is a CSR (Corporate Social Responsibility) project of CODEMATICS Services Pvt. Ltd. It was launched with the aim to empower our youth by providing them the right platform to learn necessary digital skills, so that they can play a positive role in the digital economy of Pakistan.
CODEMATICS is currently one of the fastest – growing IT companies in the country with its products being used by over 100 million users around the world. Also, they are in Strategic Partnership with Google Inc. in the Asia Pacific region.
URRAAN provides two months free of cost hands-on training and internship in a wide range of digital skills within Abbottabad city from Monday to Friday, 9am to 6pm. The success rate of URRAAN is more than 75%, which means that majority of our candidates either start freelancing, get jobs locally, or initiate their own start-ups.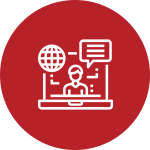 Digital Skills & Training Program
Provide digital skills and training to our youth including but not limited to students, graduates, professionals and housewives.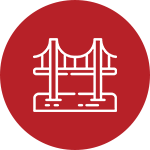 Bridging Gap Between Academia & Industry
Bridge the gap between Academia and Industry by arranging seminars about latest Technological developments as well as helping students with their projects by providing external supervision.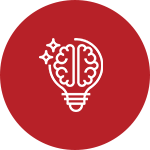 Incubating Innovative Ideas & Mentoring
Incubate new ideas and start-ups. Guide founders in their entrepreneurial journey and provide grants / investments to promising start-ups.
Young Leader's Program (YLP)
YLP is a fellowship that trains individuals to develop the skills they need to become leaders in their communities and workplaces. Through rigorous hands-on workshops on soft skills, curated connections with mentors in tech, and projects to put these skills into practice, YLP ensures that Urraan trainees are ready to become the leaders of tomorrow and take on the challenges in their personal and professional lives.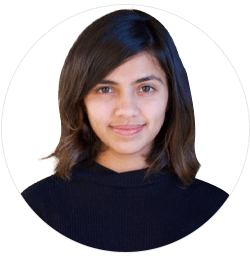 Ezza Naveed
Program Designer & Mentor
BS Social Sciences (Minerva University USA)
Here is the team of leads and mentors of URRAAN who volunteer and give time from their busy schedules. URRAAN is functioning today because of their dedication, hard work, focus, and devotion and we are truly blessed to have such amazing Team Members.
Experience of working in URRAAN will always be a memorable and the journey was truly amazing filled with personal and professional growth. Working here polished my management and communication skills and I will forever thankful to my lead Junaid Mir and Ayesha Khan for that. I recommend the youth to join for enhancing of hard skills as well as soft skills.
After internship in urraan, I got paid internship in UK based company Seven Software Technologies in Islamabad. Now a days I'm looking for new opportunity.
Urraan is a house, for those who just complete their bachelor's and have the potential to polish their skills in the IT field. I recently completed 2 month's training in Web Development after that I got a job in financial unlimited as a Web Developer. It's a great opportunity for those who recently completed their graduation or last semester.
After internship in Urraan, I got a six months paid internship contract of 15k in a professional Environment
Assalam-o-alaikum sir I was your graphic designing student in URRAAN and now I am working as a Graphics Designer in Techno hawks digital marketing agency
Before urraan training program i was doing freelancing but my productivity was not that much good, now Alhamdulilah i am Level 2 seller at fiverr and earn good amount of money.
After internship in urraan, I am doing internship in a company and also doing online work. Thanks To Urraan!
I am now working as a Web Backend Developer (paid internship) at Edenspell, Rawalpindi. Thanks To Urraan!
I was the student of batch 10 in urraan. Now I'm doing job as a social media marketer at techno hawks where I'm managing different social media platforms of clients. And design attractive posts, awareness of brand and much more. Thanks to urraan for building my skills from basic to advance.
After the completion of 2 months of Android Development training at Urraan. I was offered paid internship by Codexive studio software house in Islamabad. Also those session held at urraan about freelancing helped me to start my career as a freelancer and now i am level 1 seller as well on fiverr. Thanks to all my teachers specially Sir Siffat and Mam khurria and whole Urraan Team.
I'm a freelancer on fiverr. Ranked gigs on first pages. And also have a job still probationary job but a couple of months I'll be on my way to the top.
It was was such a great experience to work with team urraan. URRAAN is a very great platform for people like me who are unemployed and want to make a career. When I joined URRAAN I have no direction of my career but now I know that I can proceed well future in graphic desiging field Throughout hole course mentors are highly cooperative. Thanks to team URRAAN
I was here for a short period of time but I have learned many things. I have been given daily tasks that were challenging enough to create and improve my self learning abilities, as self learning is the best learning. The training methodology of this program is excellent as they train us and also teach us how to train ourselves.
After Urraan's internship, I am working with a software house as a graphic designer (UI/UX). I am also doing a job of SEO with a company of Lahore.
Salam Sir! I was your graphics designing Student in Urraan, I have got my level 1 badge and currently working with a US Client on 9 different projects. Thank you for your support Sir!
ALHAMDULILLAH after internship now i am able to develop the front end of any website through(HTML, CSS, JAVASCRIPT, BOOTSTRAP) and the urraan's environment was professional and friendly.
I have a wonderful experience here.I have learned alot of skills here and enjoyed the environment.It is a fascinating environment for learning where the sagious of mind increases.
After Urraan's Internship, I am doing a job as a WordPress web developer at Tech-Reshape Thank you team Urraan + Codematics
I started 3D animation in URRAAN, But i also learn about graphic designing as well, after finishing at Urraan i shift to Rawalpindi for a job, and i found a job as graphic designing in a Multinational Company by name of Abacus Multimedia, I start working with them in 3D designing and Also as UI/UX designer later, after some months i have been promoted as Director of the company, Now i am working with them as Director and Lead graphic Designer. URRAAN Help me alot in many ways, working two months in Urraan is now helping me in my jobs and all other freelance Projects, Thank You Team Urraan, Thank You Sir Mursaleen , Thank You Team Codematics.
Words won't justify how I loved my stay at Urran.Professionalism at its peak.I wish there could be a way to rewind the time i spent here.Highly recommend the youth to join and enhance skills because they know how to empower
URRAAN provides free of cost hands-on training in a wide range of digital skills within Abbottabad. it helped me immensely to achieve my biggest goal. Recommended to everyone who is looking forward to achieving his goal. Such a great place with friendly & cooperative staff. I learned alot of things from urraan. Urran is best option to enhance your skills.
When I joined Urraan I even don't know how to meet someone in official way and start conversation, i learned a lot of things. Now I am at very better stage. I am working as a freelancer on fiverr and my monthly income from fiverr is 24-30k. And i will get level 1 badge soon.
Urraan is the most valuable and learning environment for those students who want to develop themself and to do something, Because of this training we get and learn all the things in which we are interested, and Basically it give us the way of working and learning.
I am now working as Android Developer in Nordik tech Rawalpindi. Thanks To Urraan!
Team urraan Your passion and care for both your students and your colleagues are inspiring knowledgeable and supportive and i would honestly be lost without you here. Matics Mentor by Sir Saddam Shadab is one of the best educational Youtube channel. I learned PS, Ai, XD from him when I started my training in Urraan, Absolute Love the way he talk and teach!
Its overall good because I learn effective lessons from URRAAN. My experience in this institute is good in the way that this program have a environment by which it provides me quick learning, communication skills and regularity. All the mentors were very educated, experienced and have a good ability of teaching methodologies. But I have also bad experience in the sense that I have leg pullers around me by which they pull me down to the cliff of my expected learning. At last I wanted to do thanks to all team members of URRAAN for providing such great skills in me.
Its overall a good experience and i learnt very effective lessons from URRAAN platform which helped me to polish my skills. I think the internship is a great opportunity for college students to get ready for the real world and grow up. I wish the company growth and success.
Thanks team Urraan for providing this opportunity. I appreciate the time you people spent mentoring us and helping us to grow our skills All of you will be missed!
My name is Abu Huraira. i have completed matric and then joined urraan. Before urraan, i didn't have any digital skills whatsoever. But uraan has enabled me to learn and practice digital skills. Now i am a Web Developer and also working as an Admin Assistant in Codematics Inc. I am truly grateful to all my trainers who have guided and helped me at every stage in the learning process. God Bless Them All.
From the pipeline way of seeing things to the 360 degree analysis, the journey couldn't be accomplished without URRAAN. My words can't be enough to thank the team who invested best of their efforts in us. Learning from you people felt like family. Thank You URRAN Team.
I am Afras Shafqat I took two months internship at urraan I learned how to work professionally with team after urraan, I have experience in my field now. After Urraan I joined funsol technology and worked as an Android developer and currently i am working in Robotics World as Team lead and Flutter developer.
⦁ I am israr meer graduated in 15 cohort , currently i am doing freelancing, and I'm level 2 seller on fiver having expertise in wordpress. I am very thankful to urraan, and it's one of the best platform for learning.
⦁ I am very thankful to urraan team for the guideline, now days I am doing a paid internship in Peshawar Aptechmedia. Urraan internship was very helpful for me in my internship selection.
I am running my 3 accounts, in a month i've earned more than 20K from all accounts of Fiverr also i and also working from Home with an IT base company, Thank u Urraan
Urraan is that flight, where you have chance to start your career, if you really understand the opportunity that urraan gives you, you must reach to your dream destination point. I am very thankfull to urraan and specially Sir Hammad to motivate us and tell us the importance of hidden skills that we have, and give us opportunity to groom our life.
Whenever I spent time in the organization, I didn't much enjoy it. But in the URRAAN I enjoyed it very much. It's pleasure for me that I work with a great and energetic team. The URRAAN gives me the opportunity where I learn and showcase my efforts. It will give me a lot of help in the future and also, I will utilize it in the future. I am very thankful to my teacher that he shares his knowledge and experience with us. In last I am thankful to the URRAAN administration that he trusts on me and considers me for this great opportunity.
⦁ Nowadays I am working in Web Development and I am thankful of URRAAN who build my skill.
⦁ First of all thank you so much Urraan and all members behind it & Alhamdulillah after one month training i got work in fiverr and now i am at level 2 in fiverr and almost earned $3000+ in 11 months and currently working in Upwork too with a company as a permanent member and working on projects worth more than $2000 for a single month so, again thank you so much Hamad sir, Ahsan sir and other members who are giving time to candidates. it is a great platform for any layman to learn any skill and flourish him or herself in it and get a good amount of money without giving bribe and parchi ideology as i am layman in IT field i did BS geology but earning good amount after Urraan so thank you Allah bless you
⦁ Nowadays i am watching free EVS videos of enablers an E-commerce company related to amazon and i also reserved seat for amazon virtual assistant boot camp.
⦁ I have been working in Codematics for 14 months as a 3d Modeler & Animator. I have worked on different types of 3D Models for the 3D Stores. i am very thankful to URRAAN, Codematics for giving me a chance to learn a skill totally different from my field, as i have done MSc in Clinical Psychology. I have Created 30+ 3D Models, from which mostly are sold out on 3d Export, TurboSquid, and CG Trader. i am also working on Autodesk Maya, ZBrush, KeyShot, Substance Painter, Adobe Photoshop, Adobe AfterEffects, Movavi Video Editor.I am continuously learning and aim to become an expert 3D Modeler & Animator. And i wish URRAAN all the very best for the Future.
⦁ Urraan is best platform to learn and upgrade your skills. Great initiative by Codematics.Inc. Offering free internship program. It's a great oppertiunity for students and fresh graduates. It was a great experience at Urraan In two months i have learned more than i expected. Especially Traning staff is so coorperative and give proper time to students. Special thanks to Mam Anbar Rauf for giving time and sharing her experience that was very helpful for me. I highly recommend students to join Urraan, its very helpful for your future
⦁ The experience here was fantastic, I was at zero stage and it helped me to learn alot, I tried to get maximum of it and trainers made it happened. A positive thing in Urraan is that there is no spoon feeding here. We have to struggle for learning that makes it more fruitful
Grants received for the 6th Cohort under "KP Youth Challenge" being run by the Youth Affairs Department of the Government of Khyber Pakhtunkhwa (KP) in coordination with the United Nations Development Programme (UNDP) and implemented by Viamo. The aim is to leverage the grants to train Twelve individuals on digital skills from rural and unreachable areas of KP. It will be a significant contribution to the target 8.6 of Goal 8 of Sustainable Development Goals, i.e. reducing unemployment rate through training.
KP IT Park, Abbottabad, Pakistan.